19-04-2019
Art houses
Slowly but surely sure, (it surely is sure) the houses in Mavaleix are becoming more and more art houses. If you take your time with a plan, the chances it will succeed or be achieved are far greater than if it is linked to a deadline. A while ago I decided that at least one piece by an artist should be added every year; preferably a piece that was created as a result of an experience in our houses in Mavaleix.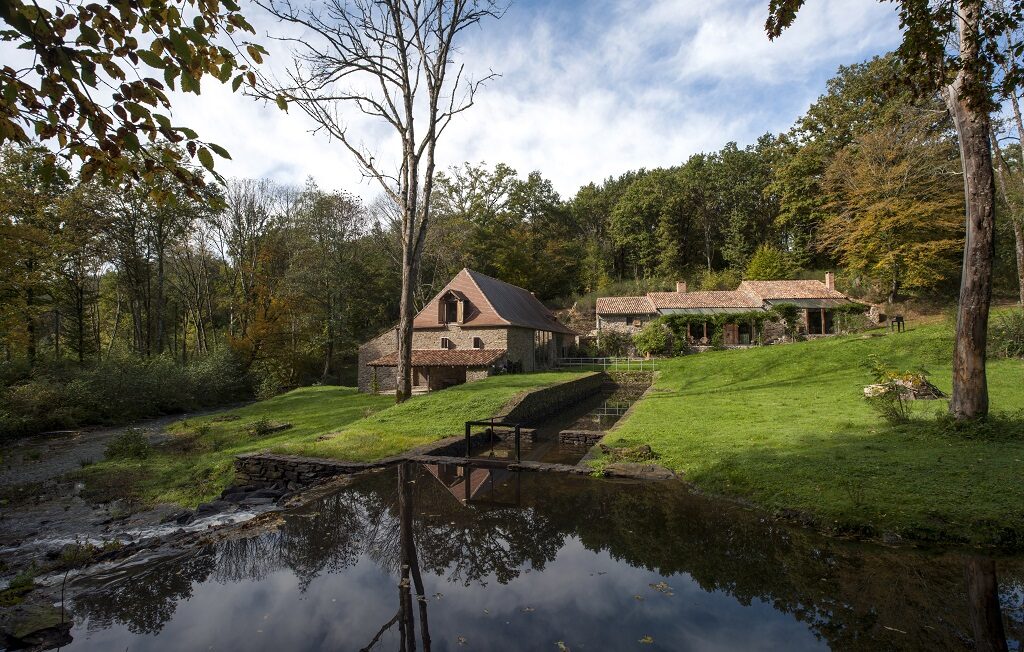 Photograph: Thomas Mayer
Willem van den Hoed was a guest in Mavaleix at the end of last year, in the middle of the winter when it is cold and grey but also very beautiful. The surroundings are at their most beautiful at this time of year because the rocks are visible and the forests are accessible. I actually find drab, grey and brown really beautiful.
Before Willem went to Mavaleix we had talked about taking a winter and a summer photo from the same window and hanging the winter photo in the houses in the summer, and the summer photo in the winter. A little bit like Versailles; a winter and a summer palace.
Photography: Willem van den Hoed
Willem came up with the idea of a reversible frame, with a summer photo on one side and a winter photo on the other. On location it turned out to be quite hard to choose; which is the most beautiful and suitable window? There re 29 windows to choose from and what is beautiful in the winter is not necessarily as beautiful in the summer, and vice versa. So, Willem took pictures of all the windows and immediately saw that it could become a fully-fledged memory game if all the windows were provided with a summer version. He will therefore soon be returning to record the summer scenes. In any case, we will then have a true Mavaleix-window-memory-game and hope that we will be able to choose which one will become the summer-winter-reversible-photo.
Art works by Jan van der Ploeg, Scarlett Hooft Graafland, James Cauty, Tom Claassen and of course also work by Piet Hein Eek and Jeanine Eek-Keizer can also be seen in the Mavaleix houses.
From the left to the right: Jan van der Ploeg, Wall painting (foto: Thomas Mayer), Tom Claassen, Wooden man, Scarlett Hooft Graafland, Chateau de Mavaleix, James Cauty, Riot in a Jam Jar and Piet Hein Eek en Jeanine Eek-Keizer, Collection painting (detail).
Click the following link for more information about the holiday homes and the availability.