12-01-2018
Download here the catalogue
We are going to Cologne for the second time. Good reason to write a news item. It's been a while since I have written a news item; not because there aren't things to write about, but because there are too many things happening all at the same time, which means that there is no time to write about what's going on.
Not so long ago we were perfectly able to handle all the work we had, but this is no longer the case. It is busy, and much of the work was agreed a while ago, often for very different reasons than just earning money, and certainly not, as is now the case, to give us even more work to do. So the amount of work we have has completely outgrown our capacity and there is still more work coming in fast. Overworked, you could call it.
If you have too much work to do, things can go wrong, but this dos not immediately mean total failure as there is more than enough turnover. In this respect, the mechanism works quite well; if there is not enough work, you can focus more attention on it and fewer things will go wrong. In our line of work, we actually always have to pay a lot of attention to what we're doing. These are not standard items whereby it is easy to increase production in order to meet increased demand.
For a long time it has ben my intention to stop going to international fairs, because if they are not successful you don't sell anything, and it's not worth the effort, and if it is successful you have to be able to handle the increase in production to meet the orders. And yet, despite the busy times, we are going to Cologne again because it was such a success last year. It has brought us sales points all over the world. Delivery is still a tricky issue, but it will all sort itself out. Because we have also realised that the work that is somewhat repetitive can be well organised. So in the long-term it is not such a crazy idea to go to international fairs, sell more of the collection and take on comparatively fewer special projects.
In Cologne we will be presenting some of the classics from our collection as well as several new objects. Ring-lamps from our new ceramic lamps, a two-person 50×50 desk, the NYC water-tower wood sofa and armchair, the new RAG-table and much more.
But at the same time we are also working hard to make the Strandpaviljoen Noord in Bergen aan Zee. It has to open before 1 April and it's a gigantic job. We are also working on a mobile workshop for Marc Mulders, which will be placed in the flower fields near his farm. There are several buildings that I have designed and produced with Iggie Dekkers and a few more will follow soon.
For LEFF we must get stuck into making a presentation piece that will be sent to the US where it will create furore at watch fairs. The new automatic and cordura strap watches will be presented there, alongside the previously designed models. The list is never-ending. The question is whether it is all good fun, and to be honest I have my doubts, but now that I'm writing this and have listed all the results of our hard work, I have to say it's actually really good fun.
Visit us in Hall 3.2.  – Aisle D – Stand number 023
Selection Cologne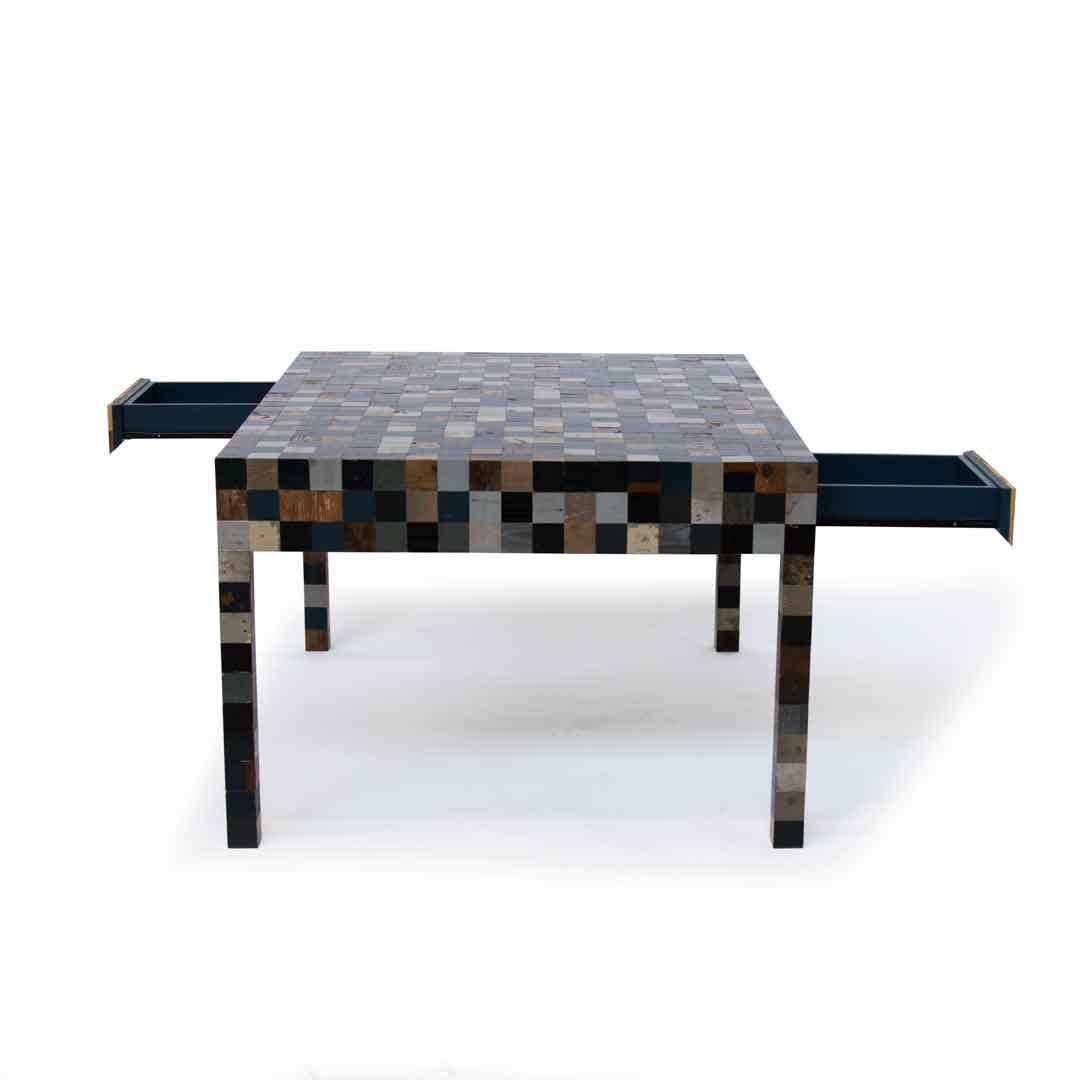 Presentation LEFF U.S.A.
Strandpaviljoen/Beach Pavillion Noord (together with Iggie Dekkers)
Workshop Marc Mulders
Wood house Epse (together with Iggie Dekkers)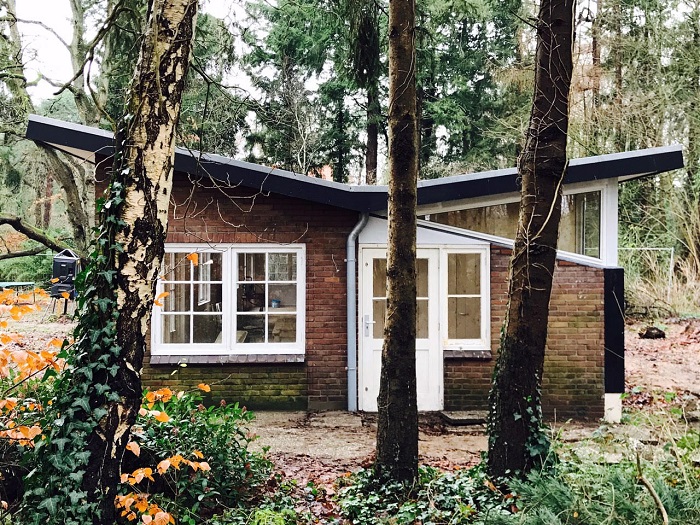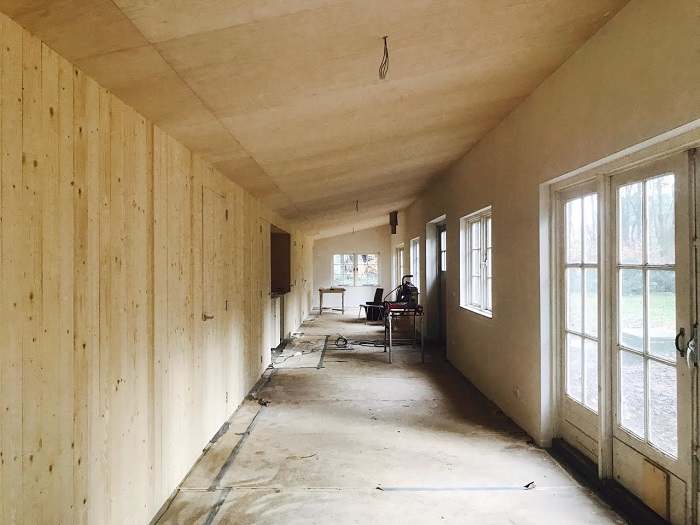 The Green Houses/Strijp-R (together with Iggie Dekkers – completed)

Photography: Thomas Mayer
Presentation pavillion Willem van den Hoed – PHE-Gallery
Interior garden house Noordwijk
The RF-Building/Strijp-R (together with Iggie Dekkers – first appartments are completed)

Photography: Thomas Mayer
Spatial work together with Jan van der Ploeg
Renovation houses Knokke (B) and Eindhoven (together with Iggie Dekkers)
Fortwachterswoning Uitgeest (together with Iggie Dekkers – completed)

Photography: Thomas Mayer
Connecticut (USA) office interior project 
Smallest house and new workshops, Halvemaanstraat 30 (together with Iggie Dekkers)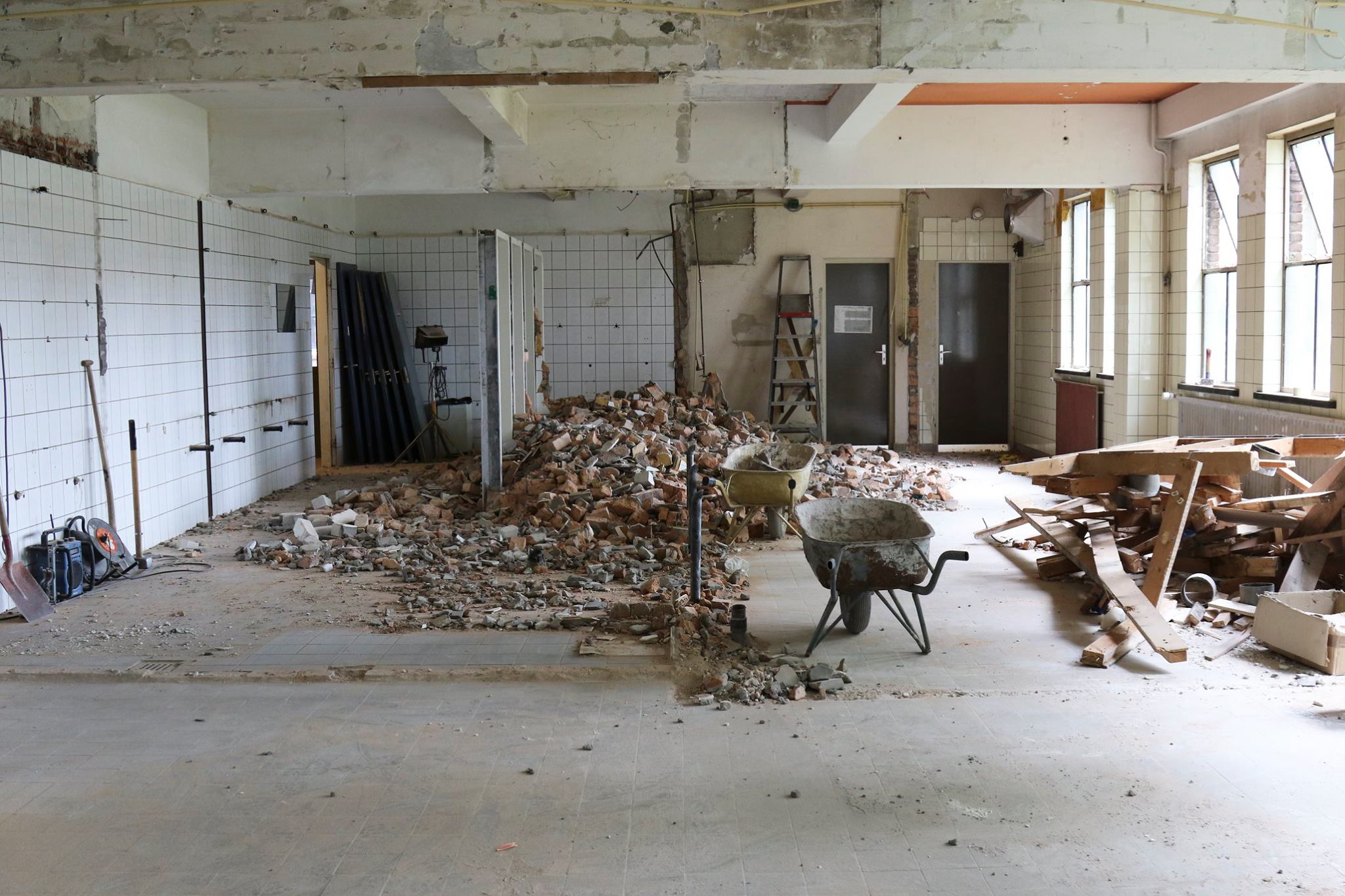 Photograph: Thomas Mayer
Tramkade 's Hertogenbosch (together with Iggie Dekkers)
Download here the PDF
This post is also available in: NL
« Back to blog