Description
Bert Teunissen (1959) bought his first camera in 1974 and built his own darkroom in 1976. Became a full time photographer in 1984. During a long and successful career in commercial and advertising photography, Bert also reached the stage of international recognition with his personal photographic projects.
Teunissen is best known for his extensive European photo project 'Domestic Landscapes' in which the natural daylight in the interior leads him back to the memories of his childhood (published by Aperture in 2007). Nowadays he is exploring the power of storytelling in sequences and series of single subjects from everyday situations (designed and published by Hans Gremmen / Fw:Books).
As a self taught photographer and artist he also teaches story telling and image making at the Crossmedia Design and Moving Image sections of the AKI in Enschede in The Netherlands.
---
View a selection of Bert Teunissen's photo works below. Inquire about the entire collection at Pim Hoff, via pim@pietheineek.nl.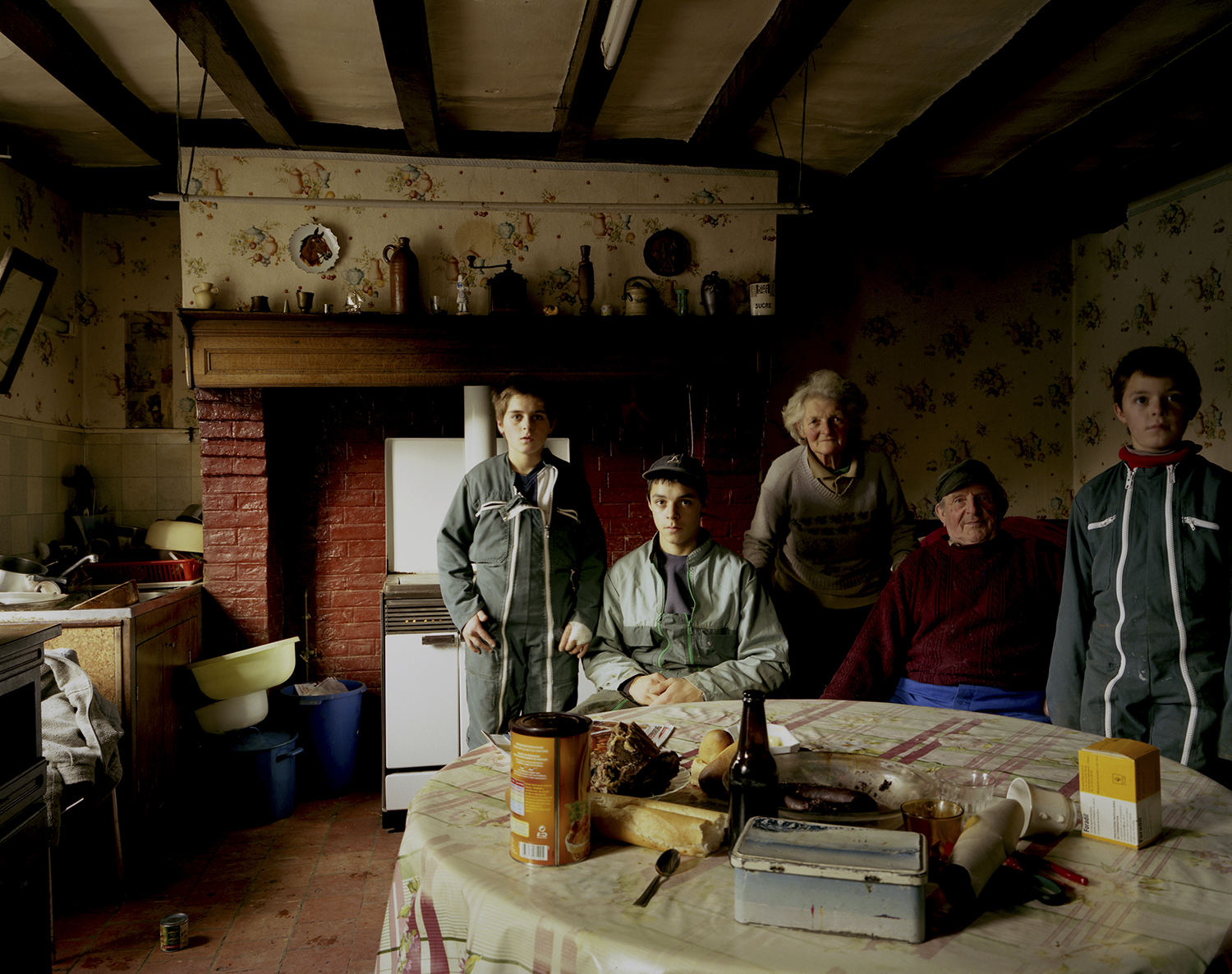 La Rue Heureuze, 2005 #1/10
Bert Teunissen
Photography
49 x 60 cm
€ 1.500,- (excl. VAT, excl. frame)
Lützensömmern #2/6, 2005
Bert Teunissen
Photography
79 x 100 cm
€ 2.500,- (excl. VAT, excl. frame)
La Alberca #5, 2005
Bert Teunissen
Photography
79 x 100 cm
€ 2.500,- (excl. VAT, excl. frame)
Beuningen #1/10
Bert Teunissen
Photography
50 x 100 cm
€ 2.000,- (excl. VAT, excl. frame)
Blackwaterfoot #2/6
Bert Teunissen
Photography
79 x 100 cm
€ 2.500,- (excl. VAT, excl. frame)
Castelnau #1/10, 1998
Bert Teunissen
Photography
50 x 100 cm
€ 2.000,- (excl. VAT, excl. frame)
Coppa Ferrata #2/6, 2005
Bert Teunissen
Photography
79 x 100 cm
€ 2.500,- (excl. VAT, excl. frame)
Mazouco #1/10, 2002
Bert Teunissen
Photography
49 x 60 cm
€ 1.500,- (excl. VAT, excl. frame)
Pino del Oro #4/6, 2005
Bert Teunissen
Photography
79 x 100 cm
€ 3.000,- (excl. VAT, excl. frame)
Ruurlo #2/6, 1999
Bert Teunissen
Photography
80 x 160 cm
€ 3.000,- (excl. VAT, excl. frame)
Steenderen #3/6, 2005
Bert Teunissen
Photography
79 x 100 cm
€ 2.500,- (excl. VAT, excl. frame)
Waldkirchen #1/6
Bert Teunissen
Photography
79 x 100 cm
€ 2.500,- (excl. VAT, excl. frame)
Estremoz #4, 2002
Bert Teunissen
Photography
79 x 100 cm
€ 5.000,- (excl. VAT, excl. frame)
This post is also available in: NL