The Young Designers and Small Studio Exhibition of the previous DDW was again a great success. Therefore we will organize it again. If you would like to exhibit at our place, please do not wait too long and send, preferably before June 30th, an e-mail to Pim Hoff: pim@pietheineek.nl.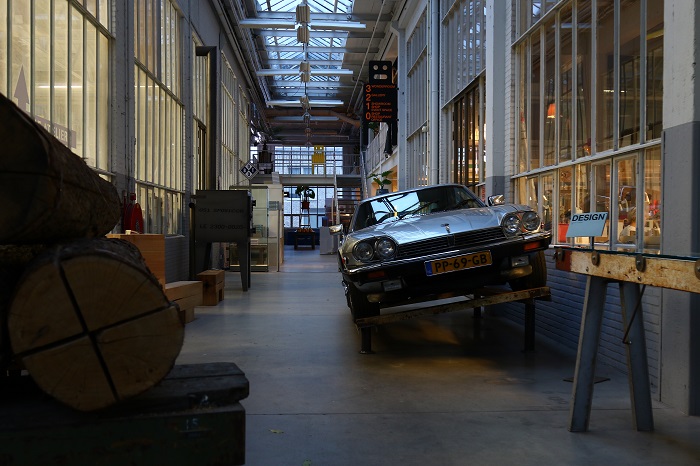 Please consider the following before signing up for the selection procedure:
We offer the following:
A unit of 3.75 (d) x 2.40 (w) meters with a total of 9 square meters (or a multiplicity of this amount) in the events space.
In addition to our events space, also this year our second floor Wonderroom space will be available for participants to exhibit. Here we rent units of varying sizes (varying from 12.5 to 25 square meters, or a multiplicity of these amounts). 
It is also possible to create an exhibition space outside and/or around the property of Piet Hein Eek. Please contact Pim Hoff for further information.
Reservations can be made by contacting Pim Hoff:
White: The unit is for rent
Orange: There is an option on the unit
Red: The unit is reserved
Like the previous years the entrance is free.
PR and communication
Your name and project will be included in our communication, online and at our location.
All participants are required to sign up at the DDW organization, in order to gain more visibility through the DDW organization (click here for more information and costs of participation). The call for entries at the DDW organization has been extended to mid-July. The participant fees for designers at the Dutch Design Foundation are substantially lowered as of 2017.
You can also apply for the 'design rides' and present your initiative free of charge during the DDW and gain more exposure.  
What do we ask from you?
A tarriff of € 90.00 per square meter (excluding 21% VAT) applies.
We will study each application thoroughly and make a selection from the submissions we receive. We will, of course, do our utmost to let you know as soon as possible if you have been selected for participation.
We expect every exhibitor to be at his/her stand at all times in order to inform visitors as much as possible. 
Opening hours DDW at Piet Hein Eek:
| | |
| --- | --- |
| Sat to Sat | 10:00 – 20:00 |
| Last Sunday | 10:00 – 18:00 |
Once you have signed up and the application has been approved, you will receive more detailed information regarding to exhibiting at Piet Hein Eek during the DDW including an official confirmation.
Information and questions
For further information and questions, please contact Pim Hoff via the e-mail addres at the top of this page.
Impressions (2018)
Floorplans
Events space (rented out)
Wonderroom (top floor)
This post is also available in: NL