03-12-2016
Veronese is a company that has been making chandeliers and fixtures from Murano glass for almost a hundred years. The son of the family business was brooding for years over a plan to breathe new life into the history of the brand, stored in the basement of their premises in Paris. It was my greatest fortune that he thought it logical to invite me to do something with these treasures. In the small cellars lies an incredible amount of chandelier ornaments from days gone by.
All I had to do was think of something to compose from this glass. It became a kind of meccano system around a vertical axis, allowing you to create all kinds of different objects. The first results were presented on November 16 at Merci in Paris. I saw the light objects there for the first time and they exceeded my expectations. But even better was that they instantly served as a source of inspiration for all kinds of other ideas – exactly as we had thought and hoped.
One of the guests mentioned that the design and construction of the lamps was completely new, but could also have been created a hundred years ago, although it would then have been unthinkable that equilibrium could be found both literally and figuratively through the combination of random and asymmetrical elements. The advantage of the design is that if a component should be broken, it can be replaced by any other component without disrupting the design. There remains a treasure of thousands of pieces of unique glass at Veronese, just waiting to be used.     
Video: Jules Mesny-Deschamps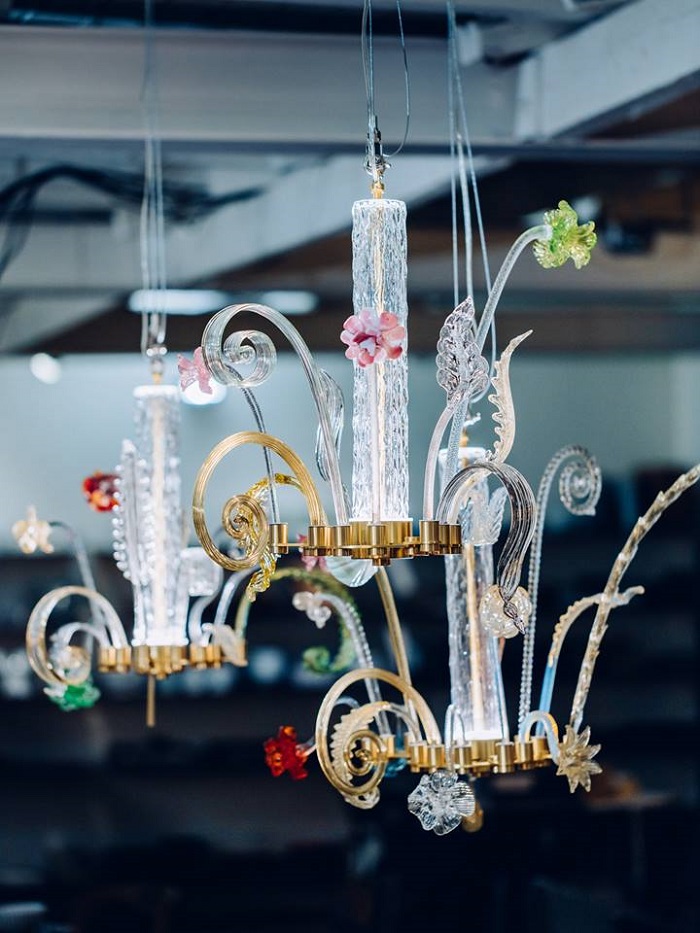 This post is also available in: NL