The Verenigde Doopsgezinde Gemeente Haarlem and Stichting 'Op Eigen Benen' Zambia asked me to design furniture for their project last year. I didn't have to think about it for very long. It is the intention that these pieces of furniture will be produced by invalids form Zambia, so that they can begin their own company. The furniture will then be used and sold in the new shop/café of the VDGH, which will be run by invalids of the Hartekamp group. The proceeds will go to the Stichting, which ensures that the profits will be invested in the development and expansion of this project. Those involved are 'professional' volunteers, who participate without personal gain.
The design arose from the limited possibilities available there for production. The design is simple and has a solid and powerful appearance if they are made and finished nonchalantly. This is visible from the sanded slats and corners. In order to guide the production process in the right direction, Hugo Timmermans took the models to Africa to carry out research on location into the possibilities and limitations.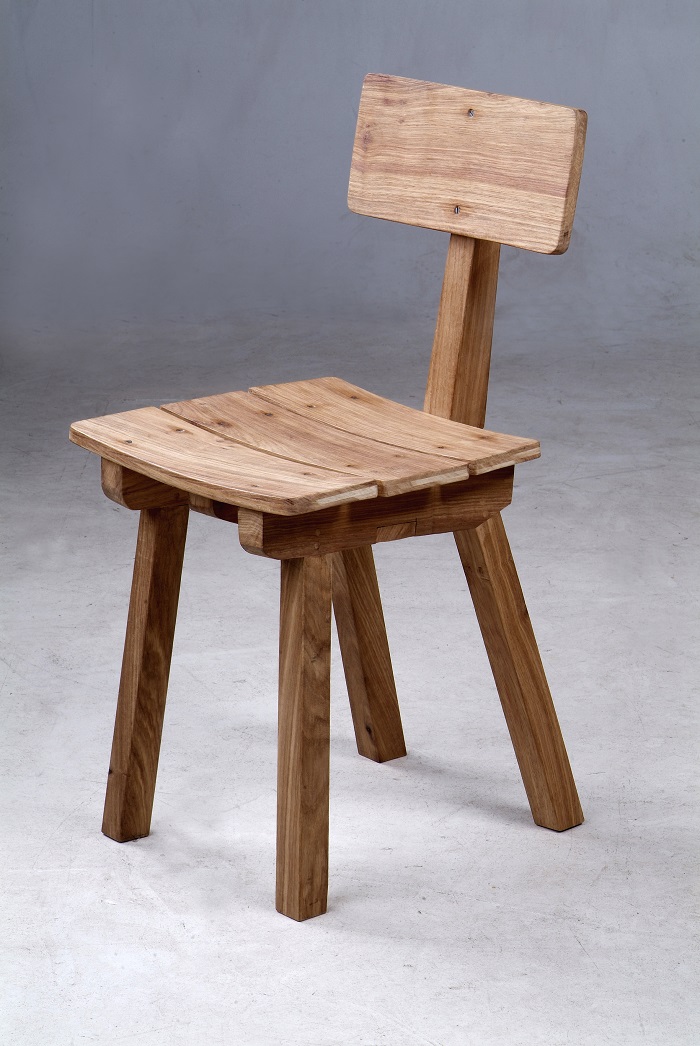 The results of the research were that the conditions for making the chairs are very favourable, but that transport would cause costs to 'skyrocket'. This was an enormous set back, just like the message that the shop may not be suitable. But after rain comes sunshine, when we heard that the models were selling very well to the residents of the region. As such, the first objective of the project has already been achieved and more possibilities have arisen to achieve the second objective and to make the project successful. We'll keep you updated.
This post is also available in: NL